The First Team
"Slick Heroes"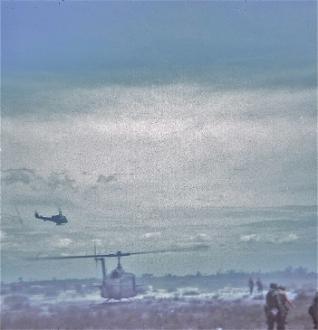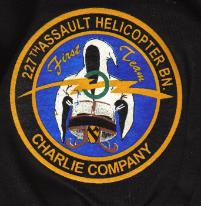 Charlie Company 227AHB
"Ghostriders"
Patch Courtesy of Don Sayrizi/C227AHB
This website is a tribute to my brother
Warrant Officer Ralph John Willard
It spans his short but full life from growing up in Quincy, MA to flying Huey Helicopters in the U.S. Army. A proud graduate of North Quincy High School - Class of 1965. From basic training to Warrant Officer School to Flight School and then on to Vietnam flying Huey Helicopters "Slicks" with the "Ghostriders" - C Company, 1st Platoon, 227th Assault Helicopter Battalion, 11th Aviation Group, 1st Cavalry Airmobile Division. A unit of great young Americans!
Click on thumbnail photos to enlarge
Our Mission
To celebrate Ralph's inspiring life through different venues. Offering photos of Ralph's early years, memorabilia and his own photos he took in Vietnam. We will open up his letters that he mailed home from Camp Evans in Vietnam. We will showcase his awards, accounts and documents that bring to light Ralph's days in the Army; mostly in Vietnam. To those who knew Ralph only in combat we offer insight into what shaped and molded him to be the unselfish leader he became. Come and meet all the friends and family Ralph enjoyed life with. You will read when Ralph wrote home he referred to his younger sisters as "the kids". Although Ralph was just a kid himself he truly was a man!